History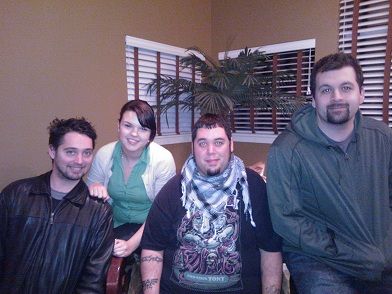 The Northwest Nerdcast was the podcast all about role-playing, with a mild focus on the northwestern United States. The first iteration of the show ran from September 5th, 2012 to March 26 th , 2014. The show was originally hosted by Chloe Monroe, Ron Leota, Mike Lamphere, and Will Carson. At the end of its run, Chloe unexpectedly left the show. This was due to contract issues from her budding career in the game industry. (http://pod.nwnerdcast.com/e/episode-77- finales-saying- goodbye-to- someone-we-love/)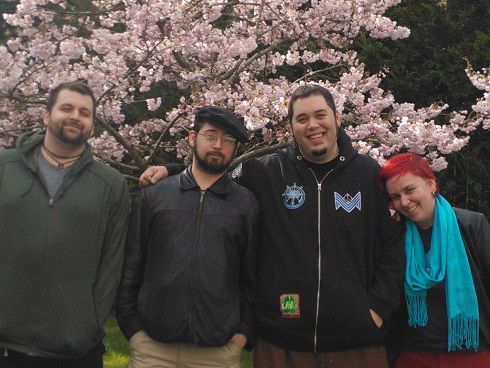 After Chloe's departure, the Nerdcast did a minor restructure and continued on, without breaking stride. Ron, Mike, and Will were joined by Taylor Alcock. Many guests were featured on the 136 episodes of the NW Nerdcast 1.0 and 1.5. With over 300 topics about LARPing and tabletop covered, there came a point where the well ran dry and the hosts wanted to move on to other projects. The Nerdcast officially ended on August 3rd, 2015.
After the end of the NW Nerdcast 1.5, Ron wanted to continue on with podcasting and talking about all the nerdy things. Sincerely Geek became a platform to do this. Sincerely Geek was a podcast hosted by Ron Leota, former producer and host of the NW Nerdcast. The show centered around nerd voices discussing topics about all things geeky. Music, games, theory, and all the things that makes one "geek".
Though the show was short lived, it represented a lot of work and some amazing conversations about geeky stuff. The six original episode can be found here:
http://pod.nwnerdcast.com/e/episode-01- geek-music- with-shubzilla- and-c0splay/
http://pod.nwnerdcast.com/e/episode-02- why-fallout- sets-our- world-on- fire/
http://pod.nwnerdcast.com/e/episode-03- live-from- radcon/
http://pod.nwnerdcast.com/e/episode-04- two-bards- one-geek/
http://pod.nwnerdcast.com/e/episode-5- comic-trailer- madness/
http://pod.nwnerdcast.com/e/episode-06- dead-of- winter/
NW Nerdcast 2.0 and Beyond
In the summer of 2016, it was time to go back to the well. This was due to fan support and all the encouraging words we'd get almost a year after the original show was put on indefinite hiatus. People still missed the Nerdcast and people were still listening to the advice and topics.
With all the original Nerdcasters (except for Ron) either too busy, no longer in the scene, or lacking the time the show; had to be rebuilt. A search for new blood began. A handful of guest hosts from the Nerdcast 1 and 1.5 days were approached. The first to accept was regular guest host Barbara Martin, a veteran Larper, scientist, and all around geek. The search expanded into the new and vibrant Larp community. Caille was asked to join due to her background in all things nerdy and international Larping experience. Our hope is that she'll bring a new perspective to our mostly native Washingtonian cast. The last member of the team was found with Kirsten Olin. An occasional guest on the old show and Larp writing colleague of Ron's, her experience and passion made her an easy fit for the group.
In late 2017 it was announced that Caille would be leaving the show to focus on life and other endeavors. The show continues on with Ron, Barb, Kirsten, and a number of guest hosts. At this time, to leave a mic for guest hosts and interviews, the team decided to keep the number at 3 Nerdcasters.